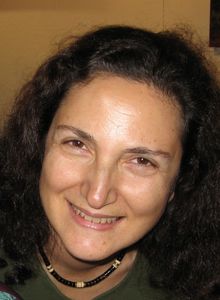 Iris Osterman earned her B.F.A. at Boston University and holds an M.F.A. from American University in Washington, D.C. where she studied under Robert D'Arista and Jack Boul.
She attended the Skowhegan School of Painting and Sculpture, and studied printmaking at Robert Blackburn's Printmaking Workshop, NYC, and the Experimental Etching studio, Boston.
A member of the Bowery Gallery, NYC, she has exhibited widely in New York, Boston and nationally. She lives and maintains a studio in Framingham, MA.